Infrastructure Planning & Management
Infrastructure is the foundation of our regional economy and provides for New Yorkers' everyday needs, yet much of our city's core infrastructure is aging and outdated.
---
Challenges & Opportunities
Many systems, including transit, sewers, and schools were built generations ago and are at capacity, straining to meet the demands of a growing population and a modern, thriving economy. Fixing our infrastructure requires significantly more funding and a renewed national commitment to cities, as well as smarter, more efficient infrastructure planning and project delivery.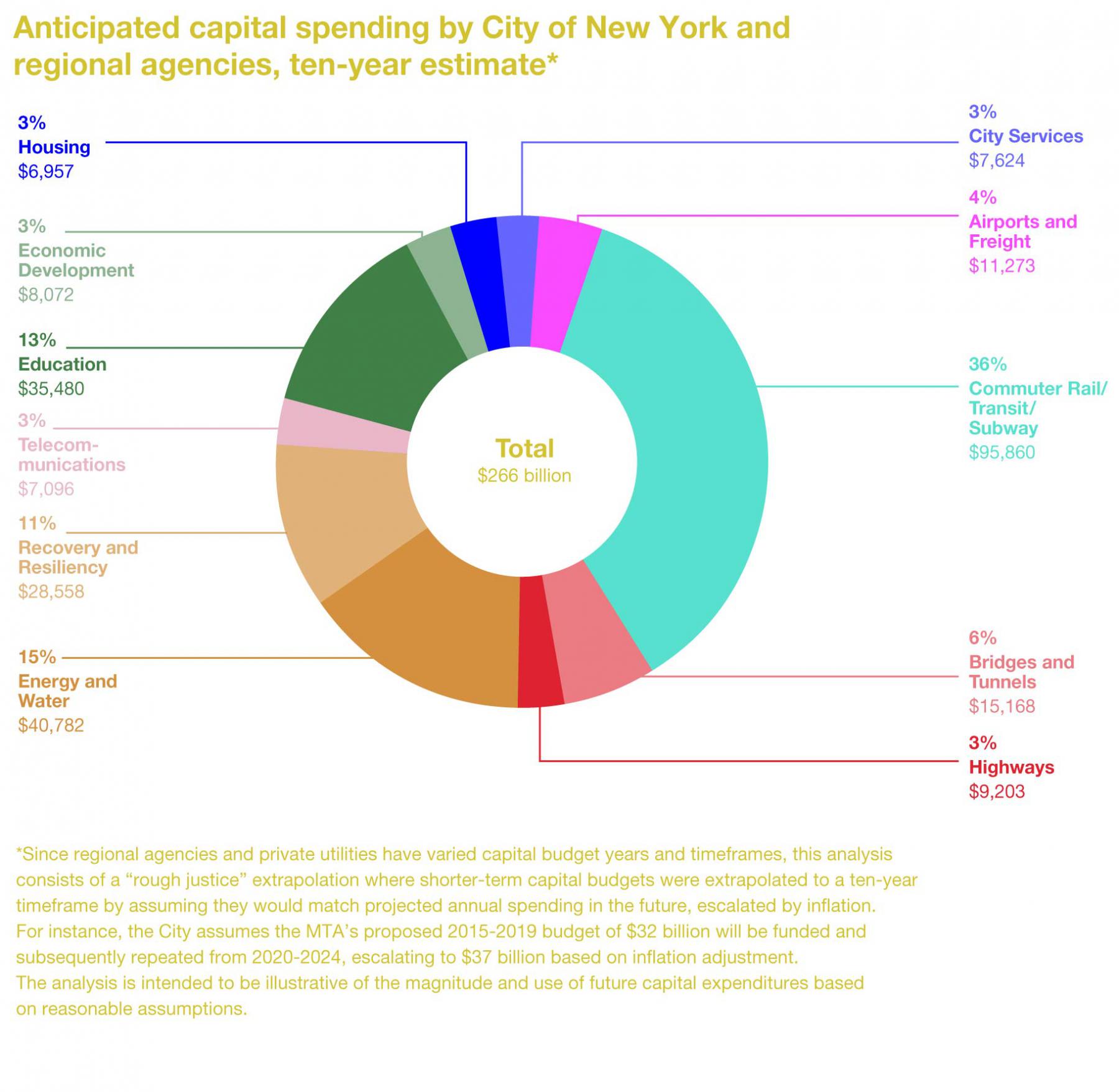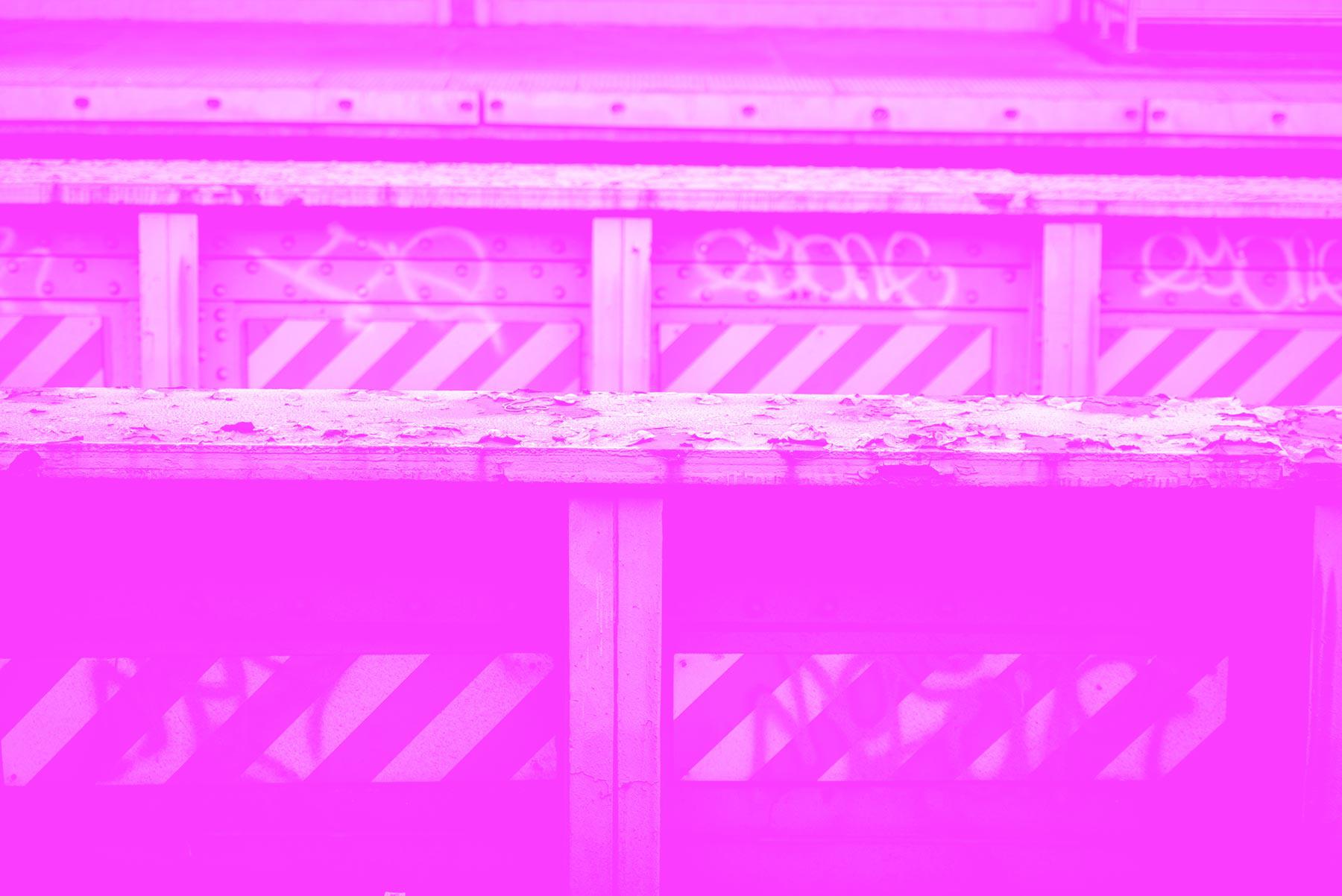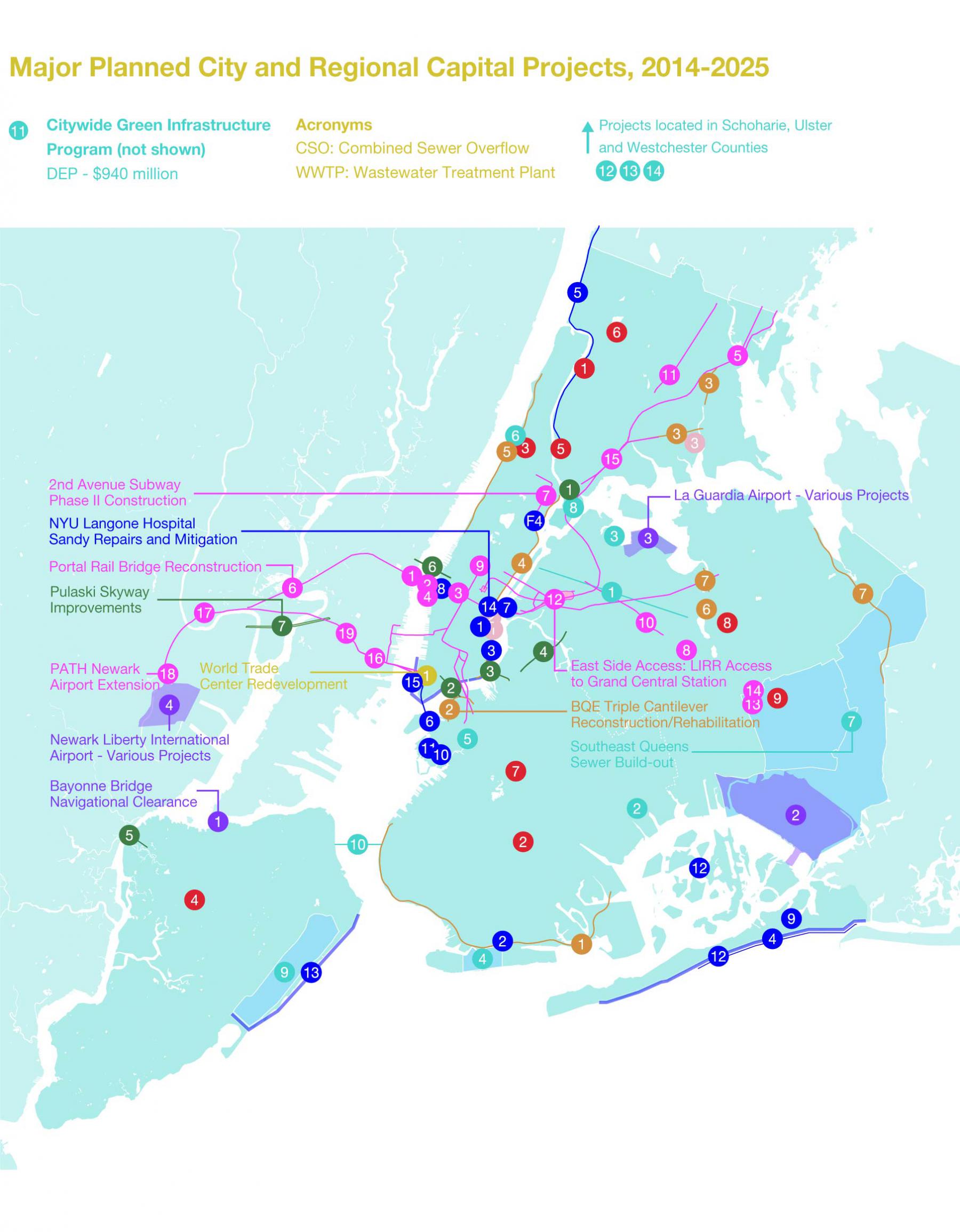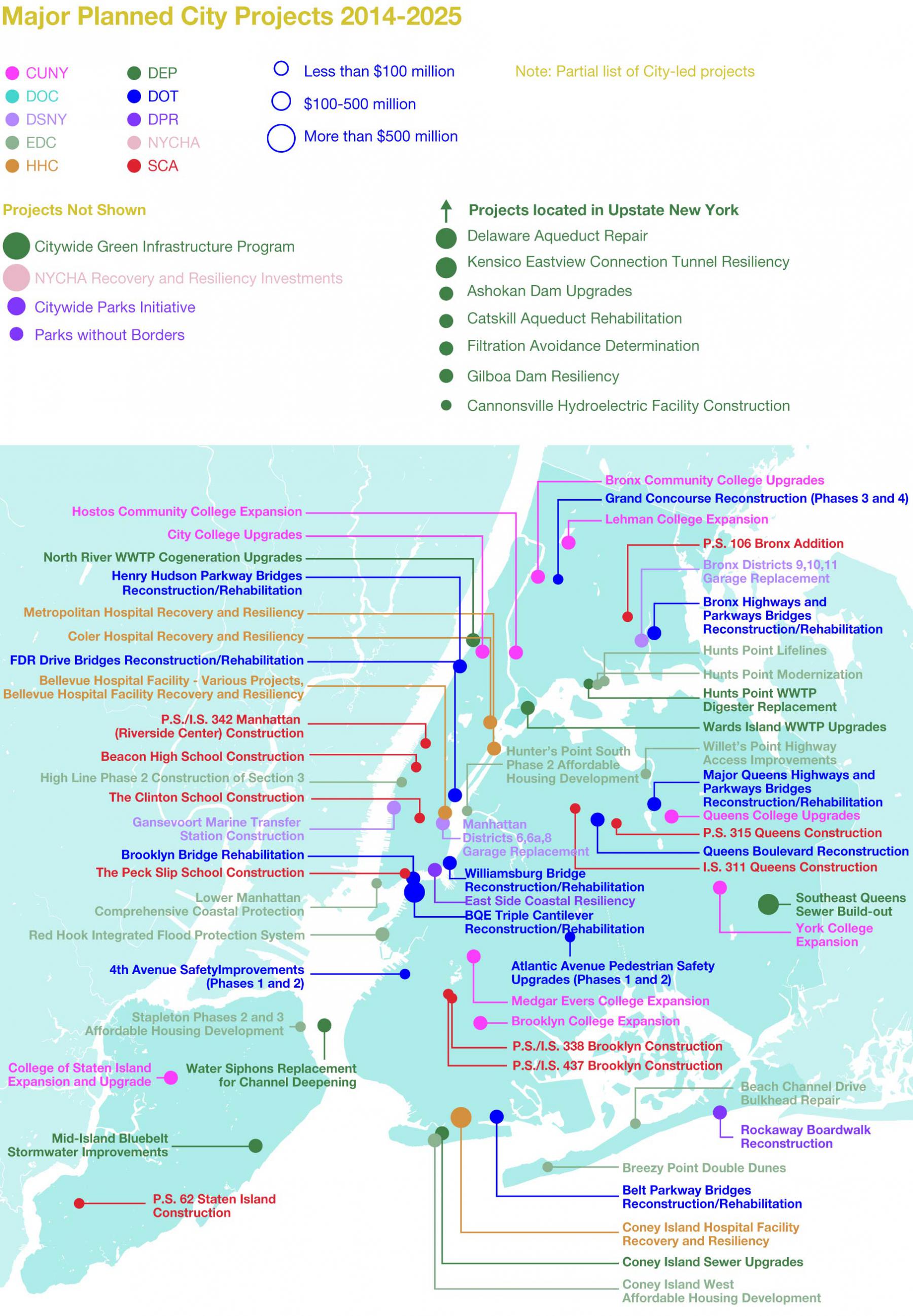 ---
Initiatives
To support our city's position as a global leader in economic, environmental, and social policy, we will reform the processes that support each state of the infrastructure lifecycle.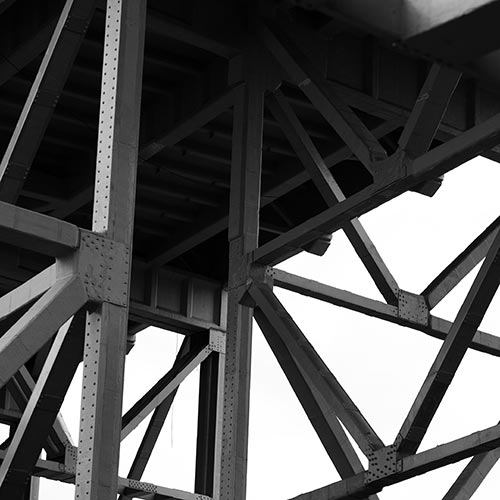 Secure funding sources that are equitable, sustainable, and dedicated to our core infrastructure.
Over the next decade, the City will continue to advocate for a robust Federal commitment to funding urban infrastructure, but it will also explore new streams of dedicated revenues.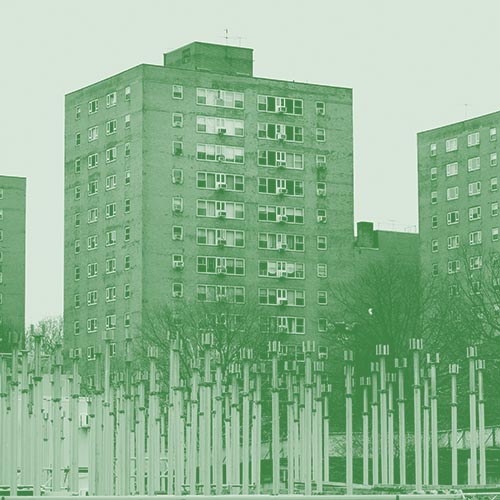 Maximize the economic, environmental, and social benefits of infrastructure investments.
The City will maintain a focus on achieving a state of good repair for its infrastructure assets while also prioritizing projects that are socially, fiscally, and environmentally advantageous.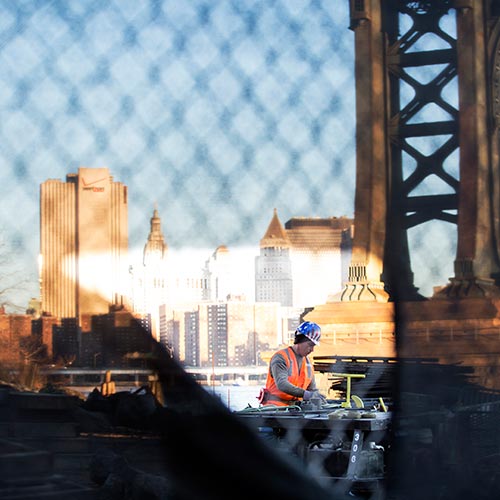 Enhance capital project delivery.
Capital projects often take too long and cost too much. The City will identify strategies for accelerating investment programs and modernizing project delivery, procurement, and payment processes to greatly reduce the time between project approvals and completion.